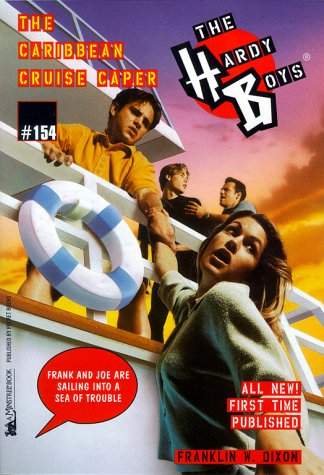 | name = The Caribbean Cruise Caper
| image = TheCaribbeanCruiseCaper.jpg | image_caption = | illustrator = | cover_artist = | publisher = Minstrel Books
Aladdin Paperbacks (reprint) | pub_date = 1999 | media_type = Print (paperback) | pages = 148 | isbn = | series = The Hardy Boys | preceded_by = Eye on Crime | followed_by = The Hunt for the Four Brothers }}
The Caribbean Cruise Caper is the 154th book in The Hardy Boys Digest series. It was first published in 1999 by Minstrel Books.
Plot summary
Frank and Joe investigate suspicious pranks that threaten to ruin a cruise-ship detective contest and their relaxing tropical trip.
Appearances
Characters
Locations
Businesses and organizations
Other
Other editions
References
Community content is available under
CC-BY-SA
unless otherwise noted.